HappyDog - NaturCroq Ente & Reis
Tax included.
||| LETOP! Verpakkingen van meer dan 5kg kunnen enkel worden afgehaald. Geen verzending!
||| ATTENTION ! Les colis de plus de 5 kg ne peuvent être enlevés qu'à domicile. Pas d'expédition !
||| CAUTION! Packages over 5kg can only be picked up. No shipping!
Our HappyDog - HappyDog - NaturCroq Ente & Reis premium dry food is not only very good to eat. The mouth-watering combination of tasty duck and extremely well-tolerated rice also makes it easy to digest. So it is not only suitable for small gourmets. It is also ideal for sensitive dogs. This complete food is best suited for small, medium and large breed adult dogs. Regional herbs complete the delicious recipe.
View full details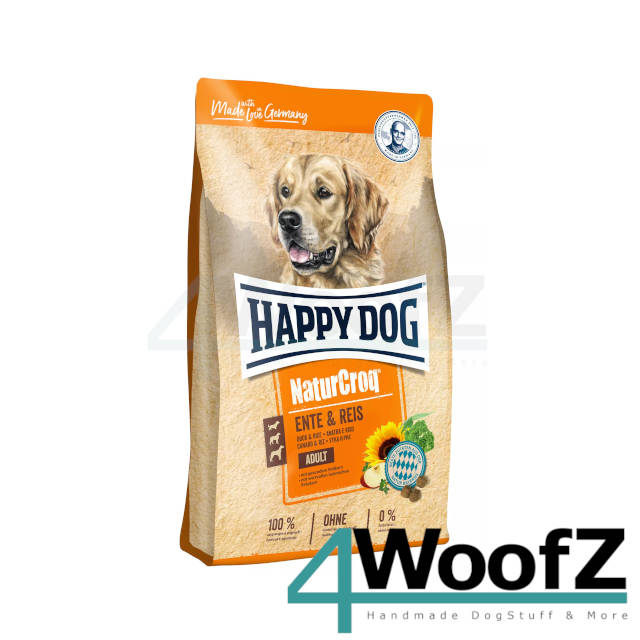 HappyDog - NaturCroq Ente & Reis